Our Mission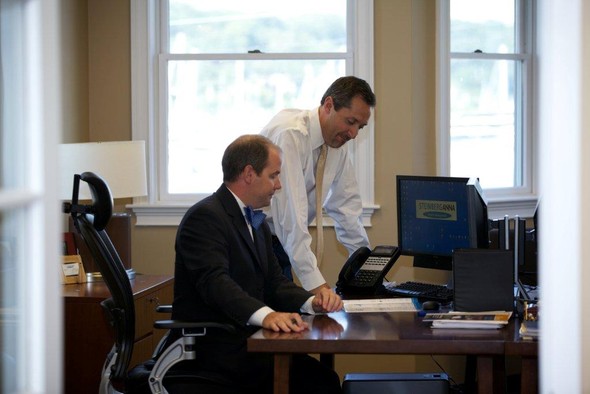 Building relationships in which people can trust you is the foundation of business....our business.
STEINBERGANNA Wealth Management is an independent, privately-owned firm. Both Daniel and KC separately hold securities and investment advisory licenses, state insurance licenses, as well as a variety of professional designations. In our roles as registered representatives and investment advisor representatives, we specialize in providing financial and investment advice covering the broad spectrum of our clients' financial planning objectives. It is our mission and our goal to help you.
Because of  the independence of our firm we are free to represent the interests of our clients rather than those of a particular insurance or investment company. We work individually with our clients in order to determine their financial goals and personal needs and then recommend appropriate strategies best suited to help meet those defined goals and needs. These recommendations include savings and investment vehicles offered by a wide range of insurance and investment companies. It is our promise to provide the best possible service for our clients.
STEINBERGANNA Wealth Management was founded on the principle that what is best for our clients will, in the long run, be best for our company. Our independence ensures that the best possible service will be given. Our mission is to provide the highest quality of professional service for each individual client. We take a personal interest in your financial future, and we will go out of our way to ensure your success. That is the foundation and defining mission of our firm.